Jason Segel Net Worth : Movies & Books
Jason Segel has a big net worth of $50 million.
The American actor and screenwriter Jason is most recognized as "Marshall Eriksen" from "How I Met Your Mother."
Apart from acting on shows and movies, he has numerous screenwriter credits on movies and shows.
Jason started his acting career from the comedy show "Freaks and Geeks."
Though the series didn't last long, the series gained good reviews from critics.
Soon, he got into another show, "CSI: Crime Scene Investigation," with a good role.
In 2005, he got his breakthrough role on the hit show "How I Met Your Mother," which lasted till 2014.
Apart from acting, he also worked as a voice actor and has written many soundtracks for movies.
Jason is also famous for his writing and has published numerous novels as a co-writer.
Segel's renowned movies include "Forgetting Sarah Marshall," "I Love You, Man," "Dispatches from Elsewhere," and more.
Let's get to know Jason Segel better through some of his facts.
Quick Facts
| | |
| --- | --- |
| Full Name | Jason Jordan Segel |
| Nick Name | Jason |
| Age | 43 years old |
| Date of Birth | January 18, 1980 |
| Place of Birth | Los Angeles, California, USA |
| Horoscope | Capricorn |
| Nationality | American |
| Height | 6 ft 4 inches |
| Weight | 92 kg |
| Color of Eye | Dark Brown |
| Color of Hair | Light Brown |
| Ethnicity | White |
| Profession | Actor, Screenwriter, Singer, Author, Comedian, and Voiceover artist |
| Education | St, Matthew's Parish School, Harvard- Westlake School |
| Built | Slim |
| Father's Name | Alvin G. Segel |
| Mother's Name | Jillian Segel |
| Siblings | Adam Segel, Alison Segel |
| Religion | Judaism |
| Sexual Orientation | Straight |
| Special Features | Singing, Height, and playing sensitive characters |
| Agency | Morris Endeavor Entertainment, Talent and Literary Agency |
| Social Media | Instagram Twitter |
| Net Worth | $50 million |
| Update | December, 2023 |
Jason Segel: Net Worth and Income
The multitalented star Segel has a net worth of $50 million, mainly from acting, screenwriting, and producer roles.
His net worth is mostly from his most famous role in "How I Met Your Mother" Jason made $225,00 per episode through the show that lasted from 2005-2014.
Segel apparently made $5.4 million yearly just from the show in the past years, excluding royalties and all.
The total of 208 episodes contributed a huge amount to his big net worth.
Currently, the actor makes $5.15 million each year and $429,166 per month, and $107,291 per week.
Apart from his role in the show, Jason has appeared in numerous famous movies, which paid him well.
He also writes and performs music as he did in "Get Him," which has kept his income big.
Segel is also a New York Times bestselling author and has written young adult books and children's books.
The sale of his books worldwide also adds value to Jason Segel's increasing net worth.
Jason's other source of income includes his screenwriting credit on movies and shows too.
Also, he worked and appeared on Saturday Night Live, which has acted as his income source.
Net Worth of Jason Segel in Different Currencies
Currency
Net Worth
Euro
€

42 million

Pound Sterling
£

36 million

Australian Dollar
A$

66 million

Canadian Dollar
C$

62 million

Indian Rupee
₹

3,724,130,000

BitCoin
฿

1,506
Jason Segel: House and Cars
House
Jason Segel owns a home in Pasadena, Los Angeles. The home is said to be 100 years old that cost him $4.255 million.
It is a two-story home consisting of five bedrooms and five bathrooms that reflects the home's original character.
The extra room in Jason's house is used as a home gym and a kitchen.
The ancient home's decorative windows act as a charm and reflect the historical past of the home.
A porch with a unique bright red door is included in front of the home.
The entrance leads into a front foyer that includes wood parqueted floors.
The home's living room area has a fireplace and walls covered with windows that feature around the dining area.
His kitchen has a bright light with a marble island and a breakfast nook around the room.
There's a family room and office included in the downstairs area.
The upstairs area of the house includes slanted ceiling bedrooms with bathrooms with tubs and glass-covered steamy showers.
The master bathroom of the home has a double vanity with tiles lined up by the shower.
There's a lounging area, firepit, and dining area in the outdoor of the ancient home.
A pool is also included near the two-car garage, leading to a home studio and storage room.
You might also be interested in Halsey Net Worth: House & Career
Cars
Jason owns an Audi Q7, the first SUV by Audi, which is worth $46,800.
Segel also has a 1974 Bronco, which is worth $38,700.
Jason Segel: Lifestyle and Vacation
Lifestyle
Now, Jason is in his 40's; he often talks about his existential life crisis.
After his long acting career in the show "How I Met Your Mother" ended in 2014, he stated that he had a blank canvas ahead in his life.
But after the famous sitcom ended, Jason questioned his career and often thought, what will he do now.
Jason reflected on the show as a big part of his life and started questioning if he really was a good actor and feared his talents.
He often states that he went through a huge crisis post-show but managed to get other kinds of roles that are not a comedy.
Segel explored and even did a biographical movie, "The End Of The Tour," and claims it as a scary process.
He felt as if he wasn't good enough for the role in the movie and tried it to better himself.
Segel always tries his best for the role he plays in every movie. He even lost tons of weight for his role in the movie "Sex Tape."
Also, Segel made a big decision to leave Los Angeles and claims to experience a big difference in his life.
To add to it, he even stayed off social media and the Internet and admitted how it led to being free of chaos and confusion.
Vacation
Jason Segel took a topical vacation in Cancun, Mexico, with Busy Philipps and Michelle Williams.
He was seen wandering off at the beach while soaking in the Mexican sun.
Segel was seen enjoying the beach in a dress shirt, shades, and fedora.
Segel and his friend's weres joined by William's 6-year-old daughter later on.
The paparazzi spotted them playing around and smiling, and enjoying their tropical vacation.
Jason Segel: Charity
The 43 year-old actor did a remake of an animated video for a Christmas Charity.
The funds from the video were donated to Blue Star Families, which helps military families during holidays.
He took part in charity for the homelessness crisis in Ireland to support the movement Home Sweet Home.
Jason has also actively supported and attended the "Fulfillment Fund Stars Gala" at the Beverly Hills.
Movies, Investments, Brand Endorsements, and Book Publication
Movies
Apart from TV shows, Jason did his first movie in 1998 from "Can't Hardly Wait."
Further, he starred in the 2007 blockbuster "Knocked Up" and did the lead role in the famous comedic film "Forgetting Sarah Marshall" which he also wrote in 2008.
While he was doing "How I Met Your Mother," he starred in the movie "I Love You, Man" and "Bad Teacher" with Cameron Diaz.
Jason's acting role includes 2010's "Gulliver's Travels" and "Jeff, Who Lives at Home" too.
He even co-wrote and starred in 2011's "The Muppets," reflecting his writing talents.
The "How I Met Your Mother" star's other movies include "11:14," "The End of the Tour," "Our Friend," "Slackers," "This Is The End," "The Discovery," and "Come Sunday."
Segel also appeared and wrote the TV series "Dispatches from Elsewhere" in 2020.
He did the role of a voice actor for the infamous film "Despicable Me" with the voice of Vector.
Segel's future projects include Netflix's upcoming thriller "Windfall" alongside Lily Collins.
Also, he is set to appear in a movie based on 2012's maple syrup heist.
Investment
Jason is the producer for the anthology series  "Dispatches from Elsewhere," which he starred in.
Segel acted and was the executive producer for the series regarding a group of ordinary people that associates with everyday puzzles.
He also became the producer for successful comedies and television series like "Undeclared" and "Freak and Geeks."
Excluding his executive producer roles, Jason has invested his net worth in real estate.
He has been buying and selling properties inside Los Angeles. Jason even listed his old home for sale last year for a price of $2.75 million.
Segel owns various restaurants like the chair for "Fat Segel Burger" at Washington.
He is also the "Los Angeles Angels" football team owner and launched a brand of his own Vodka called "Pure Wondersegel."
You might also be interested in Ali Wong Net Worth: Lifestyle & Charity.
Brand Endorsements
Segel has his own line of perfumes and fragrances called "With Love from Jason."
He also launched his own clothing line, "Jason Segel Seduction."
The actor also did an artsy ad campaign for Disneyland for their "Disneyland's Haunted Mansion."
Jaso also did many skits for Saturday Night Live, including his muppets monologue.
Book Publication
To his list of achievements, Jason is among the authors of the New York Times bestseller.
He is a co-writer of the novel "Nightmares" a hilarious and middle-grade novel.
It revolves around a guy Charlie and a group of other kids facing fears to save their town.
The book is based on Segel's own nightmares and how he learned his fears made him strong when one is brave to face one's fear.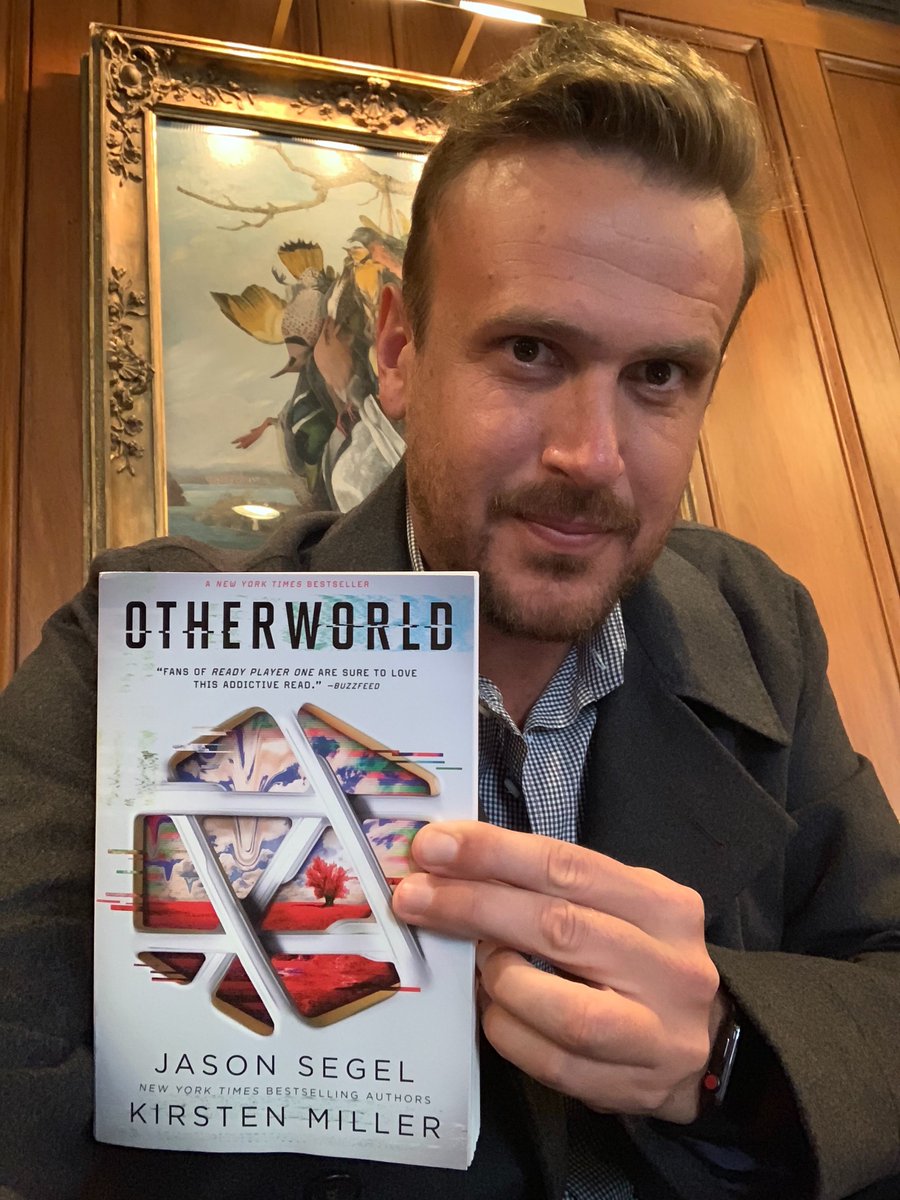 The book has a trilogy "The Sleepwalker Tonic" and "The Lost Lullaby," Segel is a cowriter with Kirsten Miller.
Jason's other co-written books include "Otherlife," "OtherEarth," and "Otherworld."
Jason Segel: Career
The talented Jason has had quite a career from getting his first acting role as an 18-year-old.
He was in a television series "Freaks and Geeks" alongside other stars Seth Rogan and James Franco.
Though it ended after a season, it still made him a renowned face, and he did "Undeclared" in 2001.
Of course, the highlight of his career was in 2005 through the hit show "How I Met Your Mother," where he played a big role.
The show ran for nine seasons, and during the same span, Jason acted and co-produced romantic comedies like "Forgetting Sarah Marshall" that acted as a box-office hit.
Throughout his career, Segel took on roles playing romantic comedies that were successful commercially.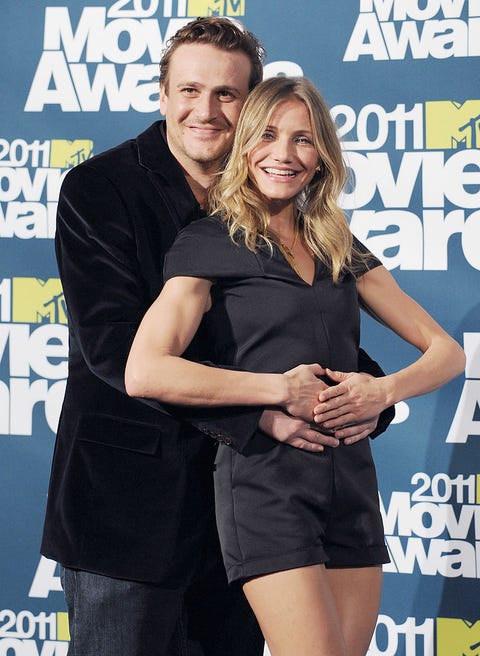 He did various work in 2010, from writing the soundtrack for "Get Him to the Greek" to voicing on "Despicable Me."
By 2011, his career included projects like "The Muppets," which he produced and cowrote for.
Later in his life, he broke through his comedic roles and portrayed writer David Foster in "The End of the Tour.
Apart from acting, Jason became a screenwriter for movies and writer of books.
He has achieved Critics Choice Awards for Best Songs for his contribution in "The Muppets."
Followed by winning the "Lifetime Achievement Award" at Chicago Film Critics Association Award.
3 Facts about Jason Segel
Jason is the ordained minister for "Universal Life Church."
Segel was already 6ft 4 inches when he was just 12 years old and played basketball for his high school.
He didn't really believe in body doubles while acting and gave a naked shot for his movie "Forgetting Sarah Marshall."
FAQ
Is Jason Segel currently single?
Yes, he is currently single after ending his relationship with Alexis Mixter in 2021. They broke up after dating for a long period.
Who else did Jason Segel date?
He has dated many Hollywood stars, including Lindsay Lohan, Drew Barrymore, Michelle Williams, and more.
What is Jason Segel's upcoming movie?
His upcoming movie is Netflix's "Windfall."
If you want to read about: Amy Schumer Net Worth: Career & Charity.